Beautiful April wedding at rustic Skyliner Lodge in Bend, Oregon. The ceremony featured stunning views of the Deschutes, River behind the couple as they promised a life together. The bride chose our natural wood chair with pad and added floral decor to the arch at the lodge. We love taking part in Skyliner Lodge Weddings as they are always memorable.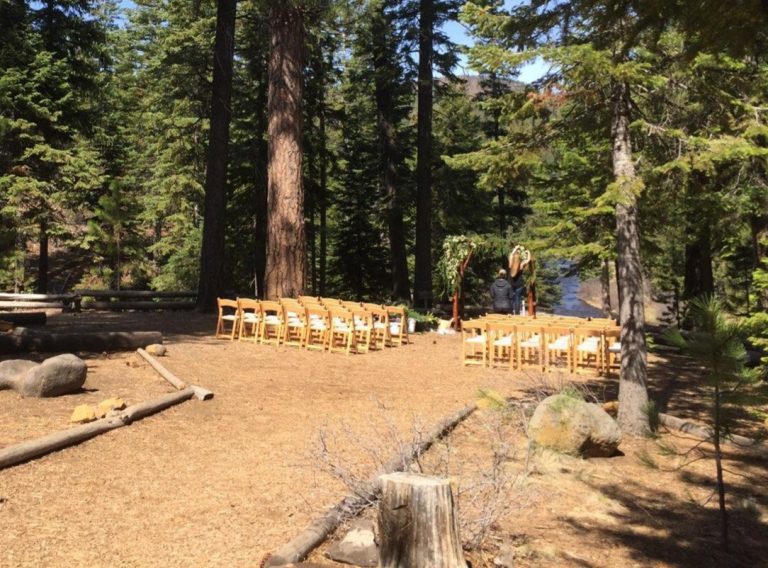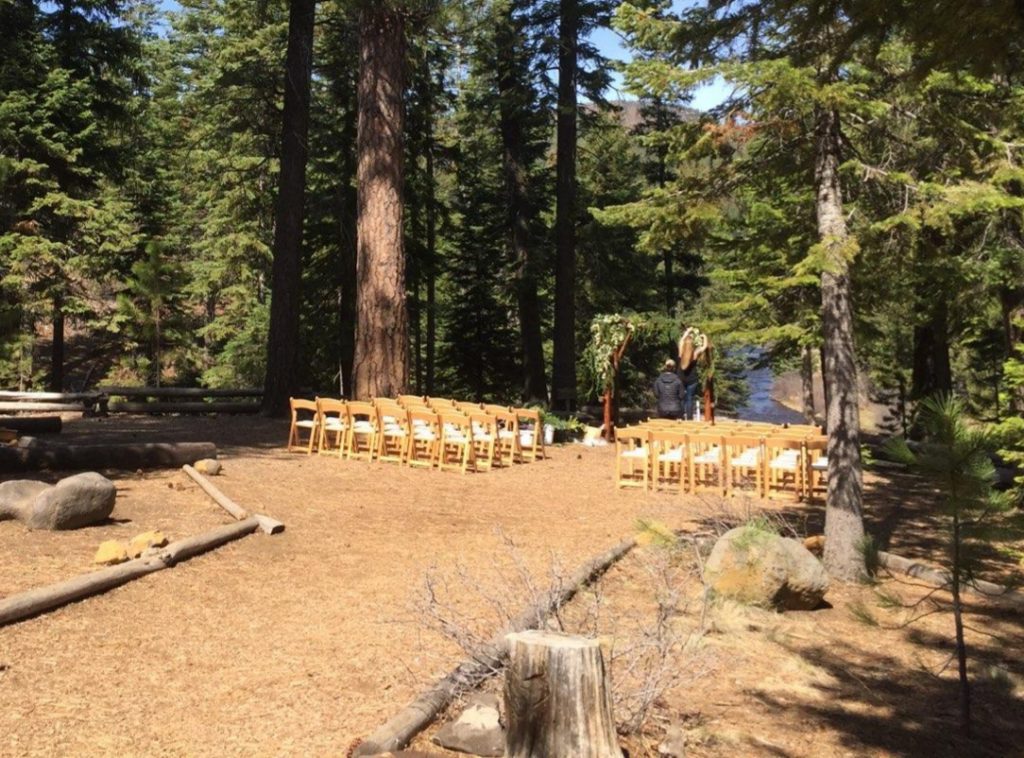 The couple requested we drape bistro lights overhead for a cocktail hour near the lodge, then down below for an evening dance party. Although we heard temperatures dropped into the evening, they still partied under beautiful, bistro lights and huddled up around patio heaters.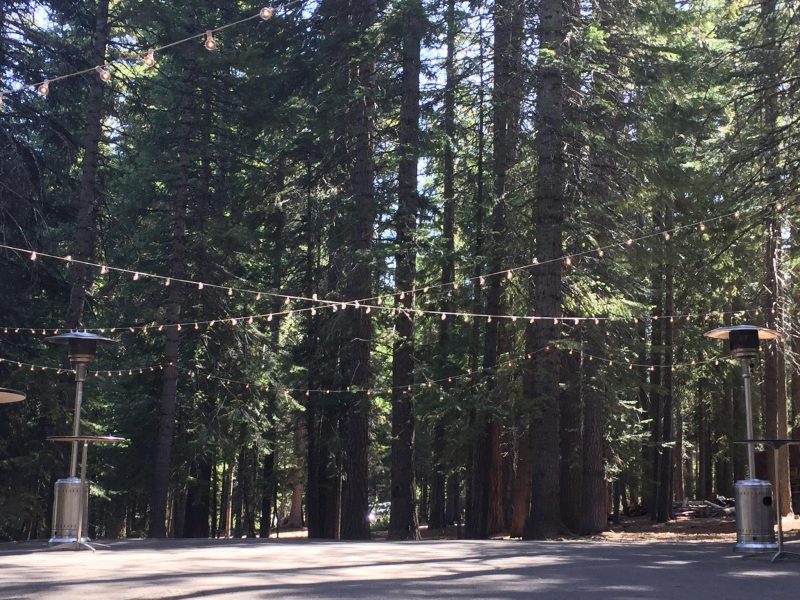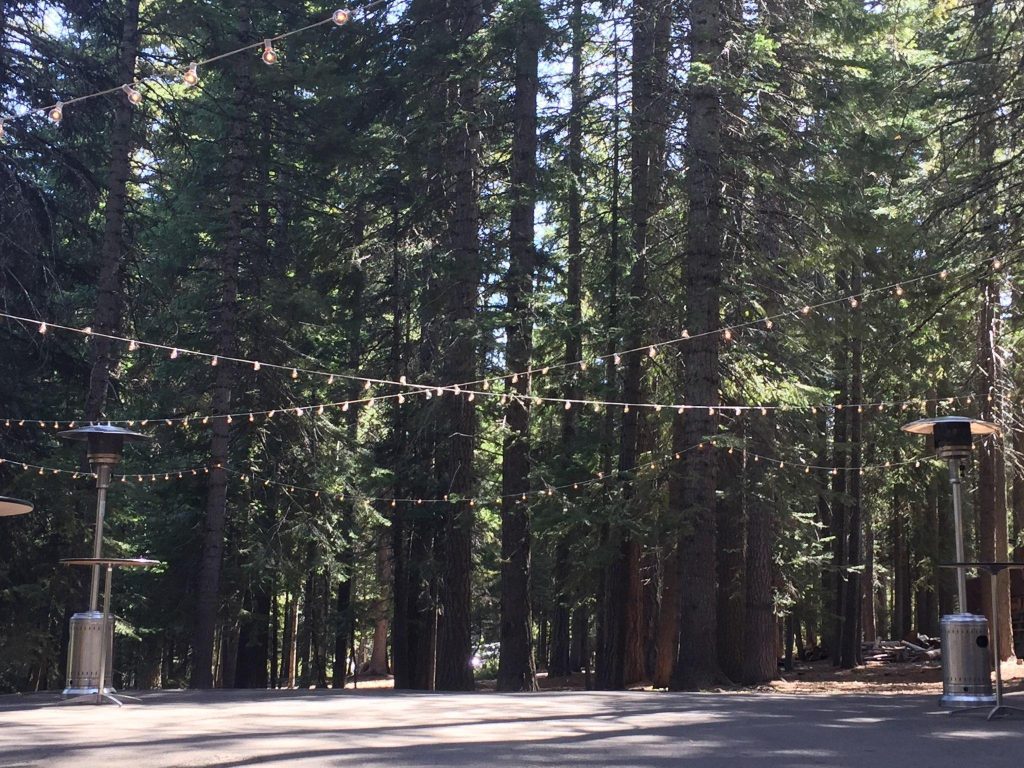 For a lodge wedding, this bride wanted a fun game of cornhole going throughout the evening for the non-dancers.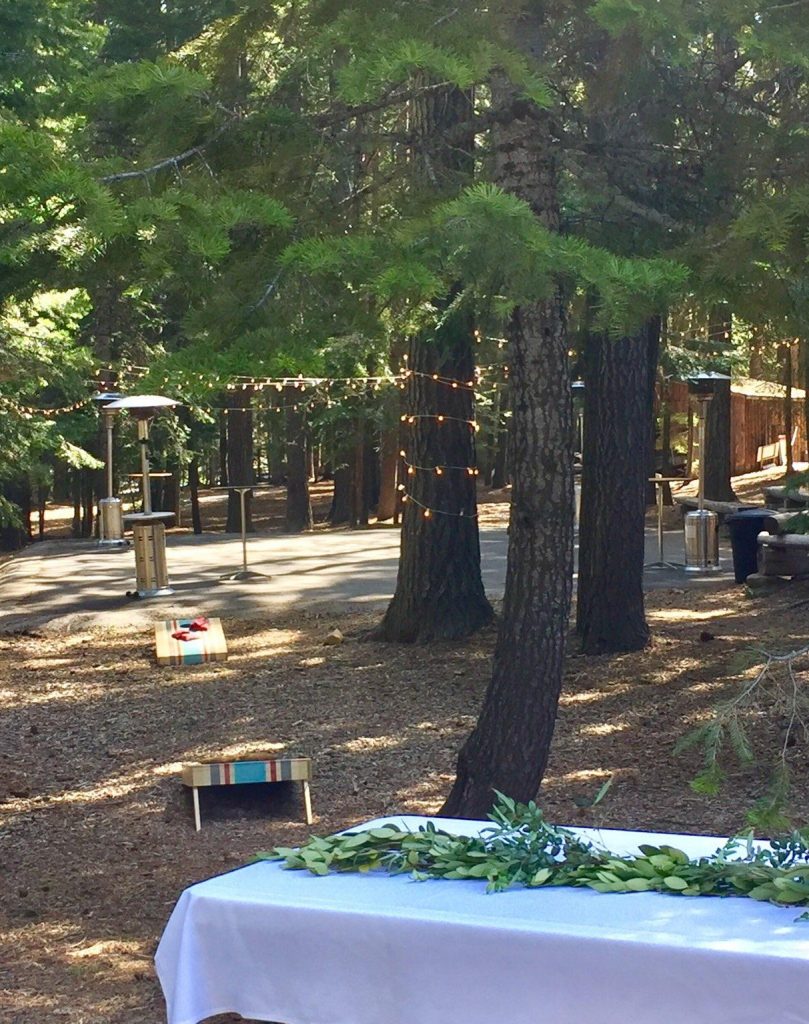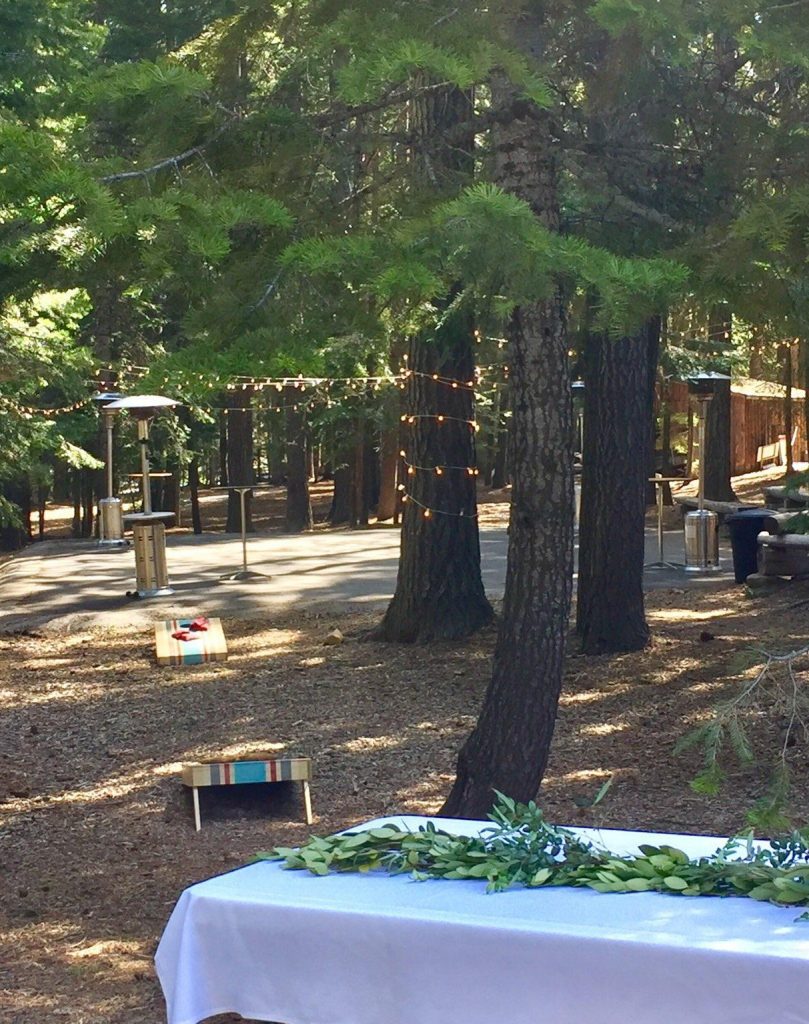 Skyliner Lodge weddings offer couples a rustic, Bend experience along the Deschutes River making memories that last a lifetime.