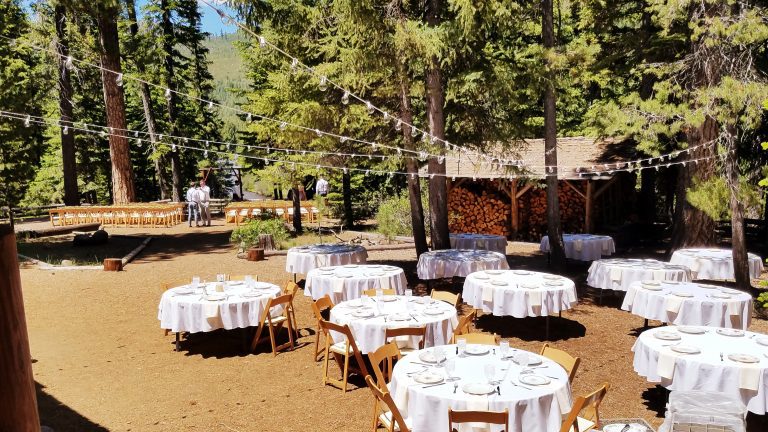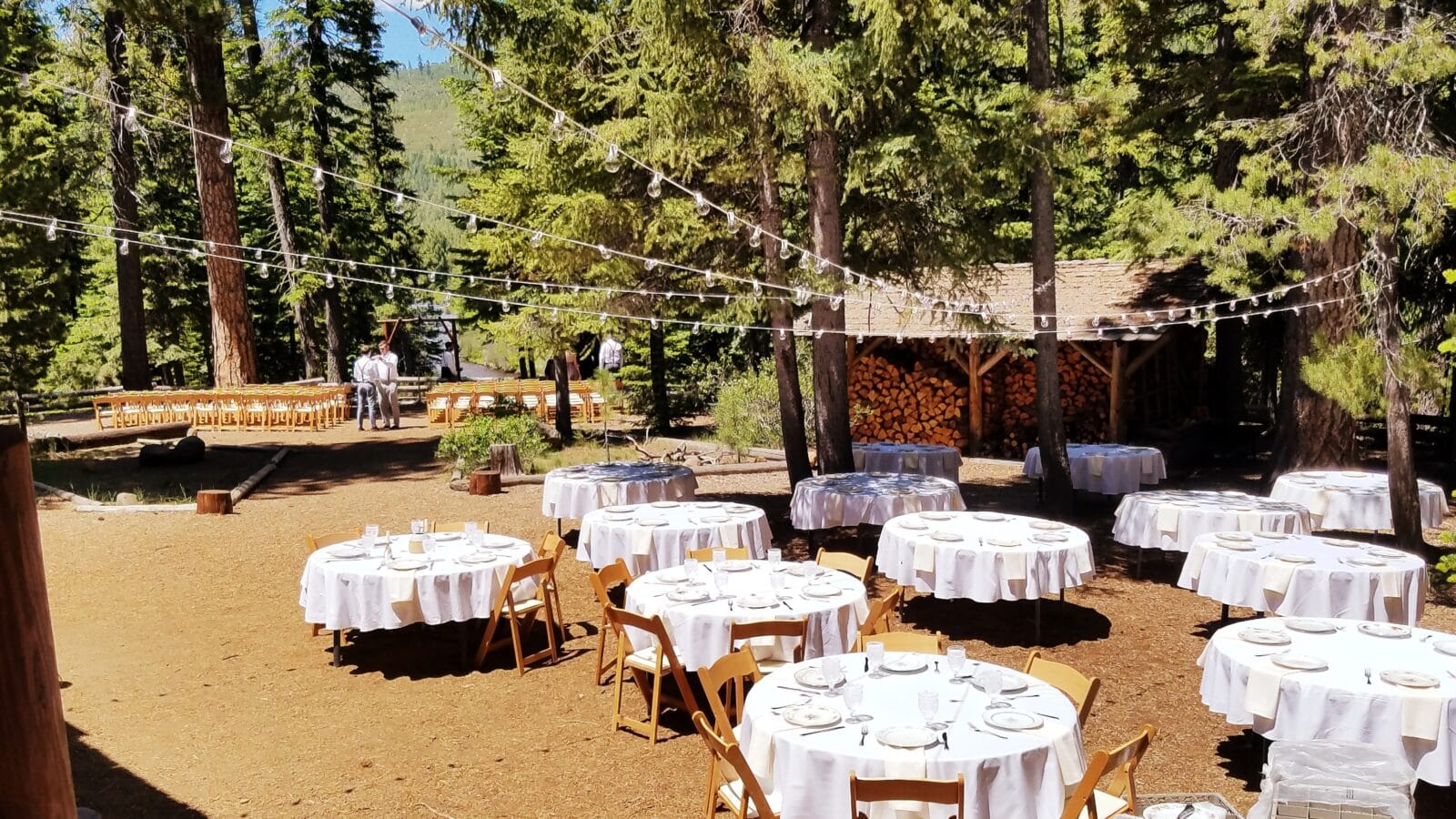 Skyliner Lodge Wedding: A Rustic, Elegant Affair
We recently had the pleasure of setting up for a stunning Skyliner Lodge wedding in Bend, Oregon. The bride and groom had a clear vision for their rustic-chic wedding, and we were happy to help them bring it to life.
The ceremony was held on the lodge's outdoor ceremony area, which overlooks the Deschutes River. The bride and groom exchanged vows under a canopy of string lights, and the ceremony was followed by a cocktail hour on the patio.
The reception was held outside the lodge, and the tables were decorated with white linens, vintage dinnerware, and natural wood chairs. The centerpieces were simple but elegant, with arrangements of white flowers and greenery.
The food was delicious, and the dancing was lively. The event rentals were rustic and fitting for the forest setting. The bride and groom were clearly in love, and their happiness was contagious. It was a truly magical day, and we were honored to be a part of it.
Here are some of the details of the wedding:
Venue: Skyliner Lodge, Bend, Oregon
Date: June, 2022
Ceremony: 5:00 PM
Reception: 7:00 PM
Colors: White, rose, and natural hues
Rentals: Natural Wood Chairs with pad, round tables, linens, overhead lighting, speaker.
Flowers: White roses, lilies, hydrangeas
Food: Roasted chicken, salmon, pasta
Cake: White cake with vanilla frosting
Music: Speaker with Playlist
Dancing: All night long!
We hope you enjoyed reading about this beautiful wedding. If you are planning a wedding in Bend, Oregon, we would be happy to help you make your day as special as this one. Contact us today to learn more about our services.