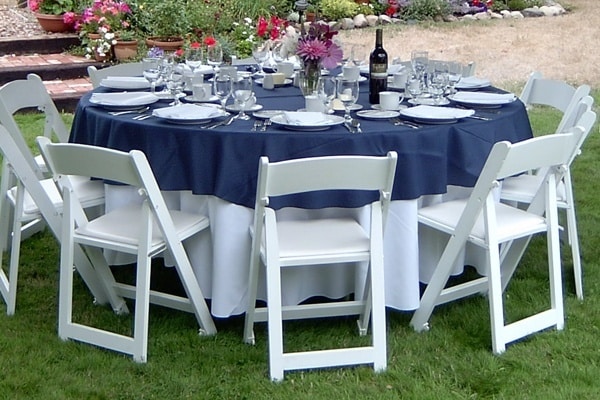 We offer Redmond party rentals as well as servicing Bend, Oregon. Redmond has many top notch weddings and events each year and we are proud to be a part of them. We provide Redmond party rentals including chair and table rentals, tent rentals, linen rentals, dinnerware, wedding decor, heating, and more.
Many of Redmond, Oregon's parks, golf courses, and rustic ranches are just a few of the many venues we service for events in the area. Providing quality Redmond party rentals with excellent service is what we strive for.
We service tent rentals to all of Redmond Oregon. Many tent rentals include canopy tops, sidewalls, tent heaters, lighting, and more. Tent rentals have many options to choose from as well as limitations, so it's always a good idea to call in with questions about scheduling your Redmond tent rental.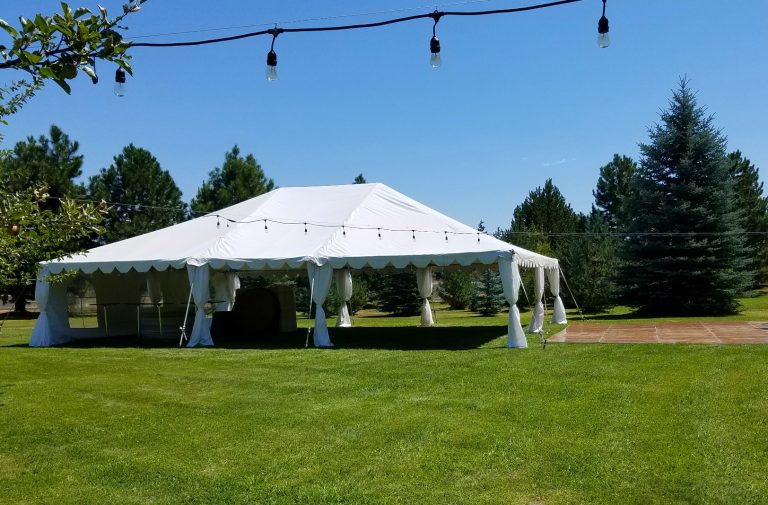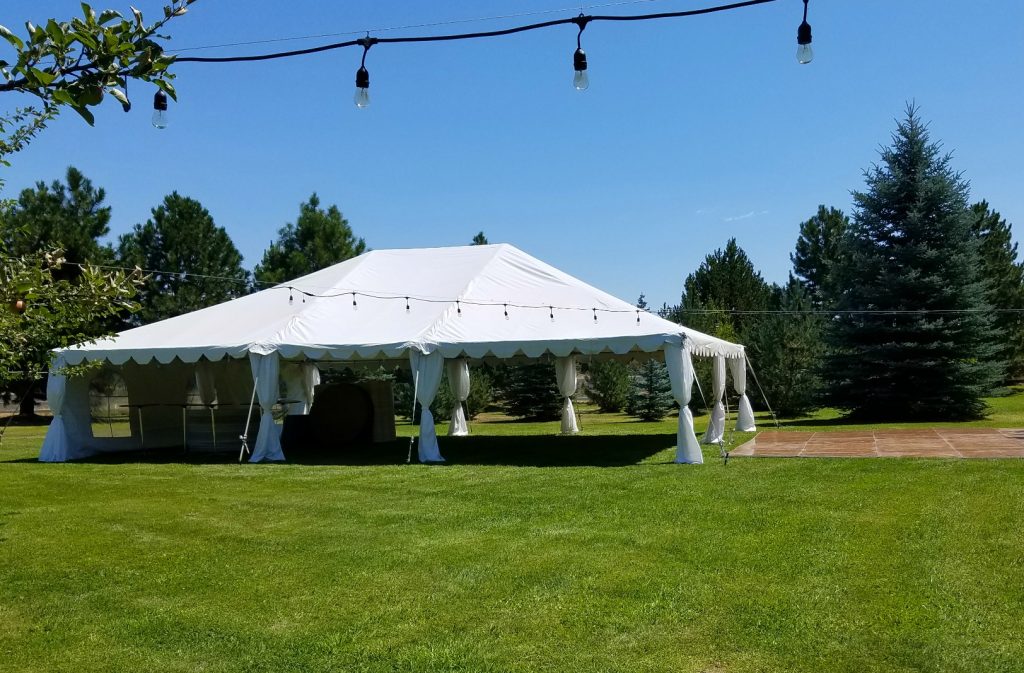 Chair rentals are a common need for any event whether in Redmond or Bend Oregon. If chair rentals is what you're looking for, we should have you covered. We have beautiful natural wood chairs with ivory pads, white folding chairs with pads, white wood chairs with pad, brown plastic folding chairs and white plastic folding chairs. We recommend chairs with pad for any formal event or where extra comfort is preferred. However, our plastic folding chairs will get the job done if you're trying to stay within a budget.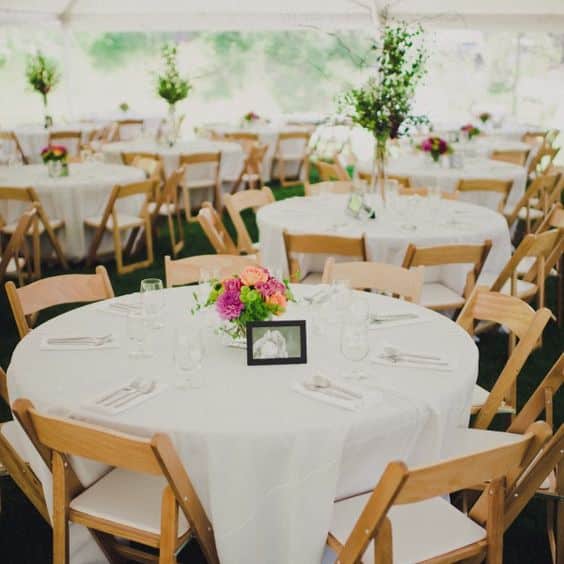 If your hosting an event and are looking for Redmond Oregon party rentals, please feel free to peruse through our large inventory of event rentals.