Bend Crop Tent Rentals
We provide crop tent rentals to farmers throughout Central Oregon. These tents tend to be long-term rentals, which we can offer at a discounted rental rate. The tents are available in an array of sizes; however, we've found certain sizes seem to work best with local farms.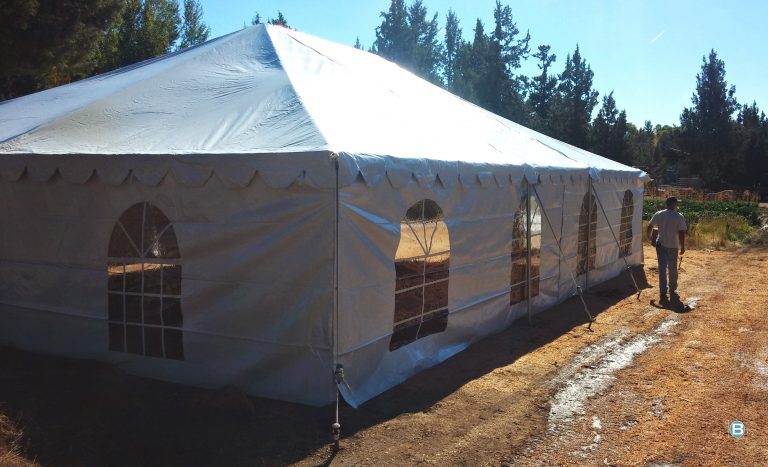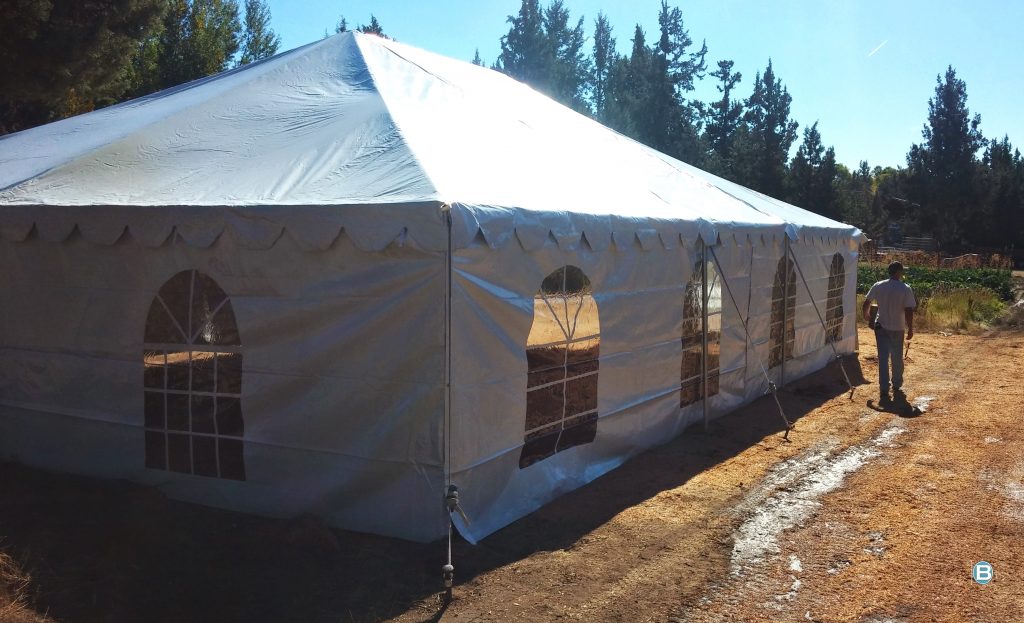 We're Experienced Professionals
We have experience in providing crop coverage and can help you in selecting the proper sizing, style, and configuration. Many local farmers use these tents for Central Oregon hemp drying and hemp harvests. When used for hemp drying, most of our clients will build custom racks to place under the tents. We can help you decide on the best location for your tents to be installed.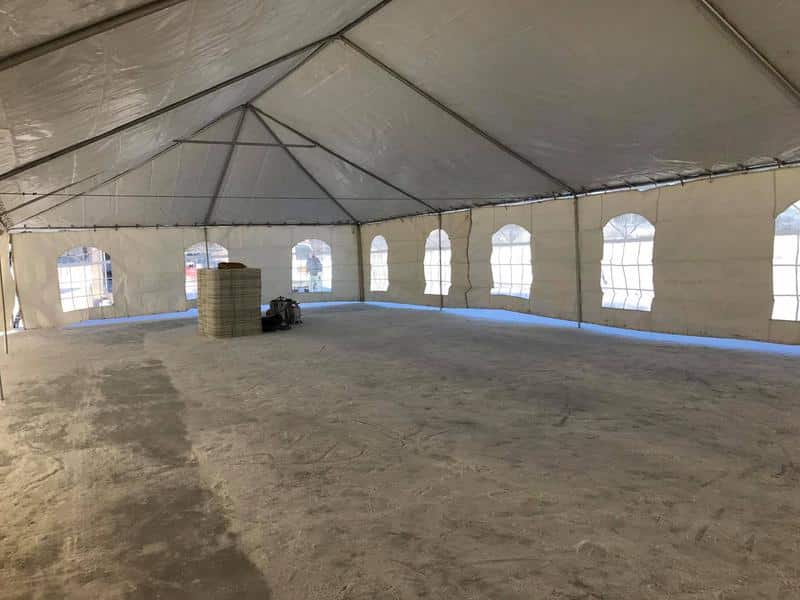 Advanced Scheduling is Required
It is important you reach out to us in advance to schedule a crop tent rental installation as they take a considerable amount of time, inventory, and site preparation on your end. For fall harvest hemp crops, we recommend booking well in advance and not waiting until the weather turns to book.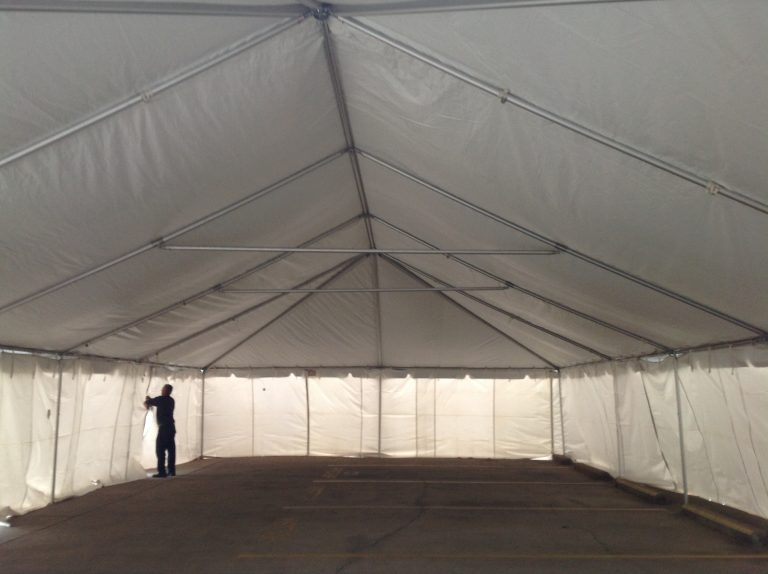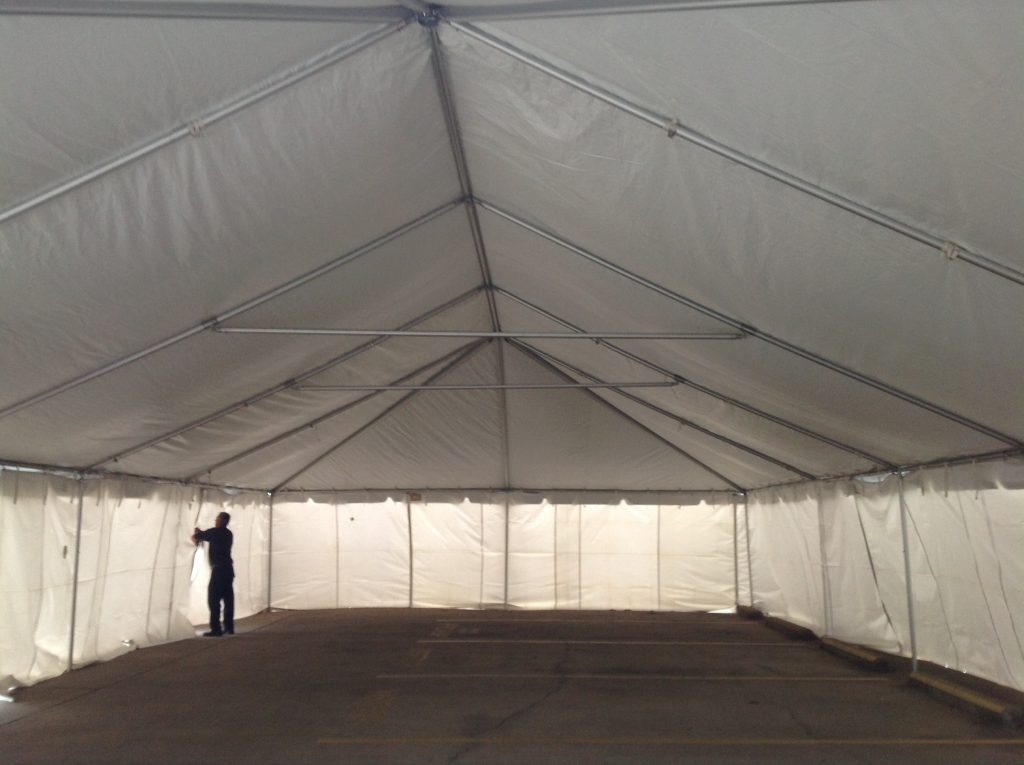 Tent Site Preparation
For site preparation, please be sure to choose a location for your tent where the grass has been mowed short, the soil hasn't been disturbed recently, and where there no underground utility lines. Our tent stakes run about 3 feet deep, so if there are utilities at your location, they will need to be marked in advance.
We Service All of Central Oregon
We install crop tent rentals throughout Central Oregon. This includes Bend, Redmond, Sisters, Tumalo, Prineville and beyond.
We Will Travel
Do we service outside of Central Oregon? We do when the job is large enough to warrant the travel time. If you are located in Oregon, please reach out to us to see if we can accommodate your request.
We are happy to help you in choosing the best crop tent size, configuration, and location for your Central Oregon farm.
View our rental catalog today to receive an itemized rental quote.
---