When planning to have Central Oregon tent rentals for a formal wedding or event, should you rent a tent with or without leg drapes to cover the metal tent legs? With beautiful leg drapes is clearly the answer. For any classy event, I strongly suggest investing in leg drapes to cover the tent leg poles.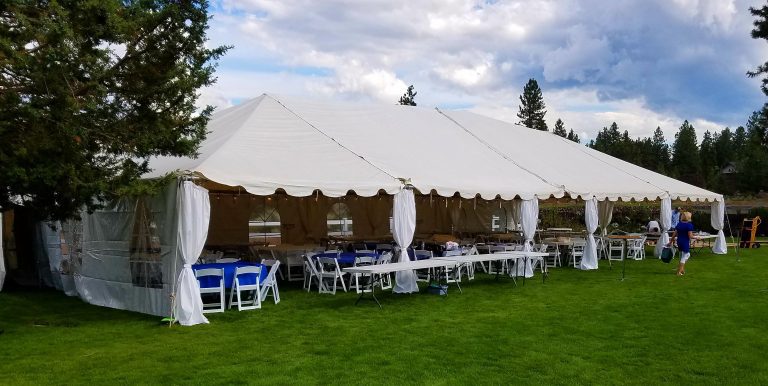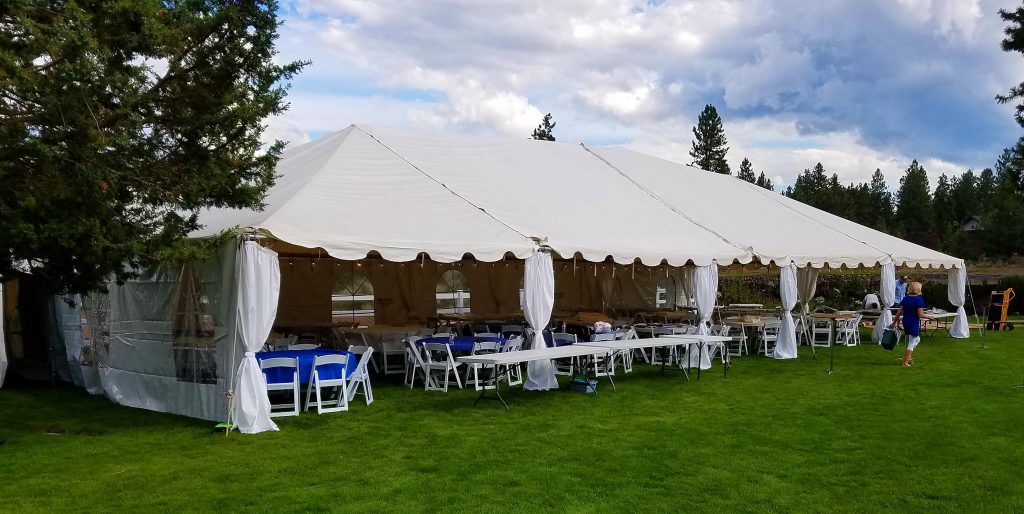 Leg drapes dress up this 30X70 frame tent rental in July. The leg drapes are gathered and tied in the center, giving a finished feel.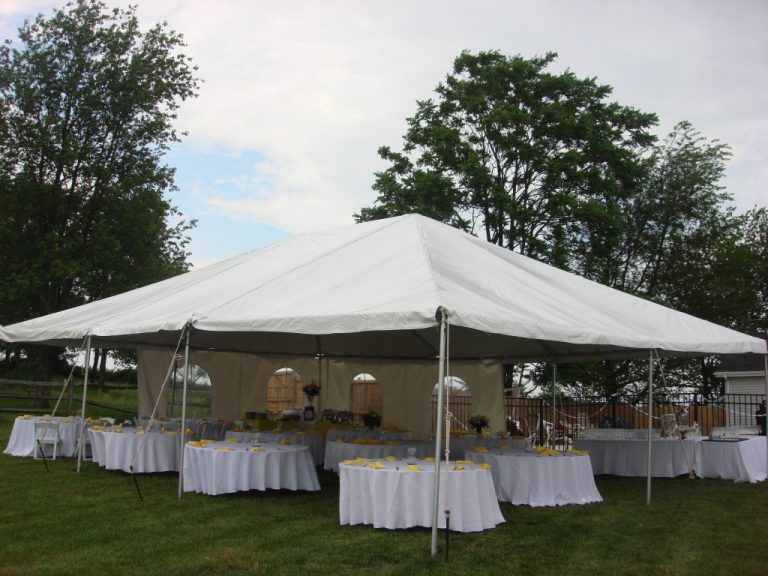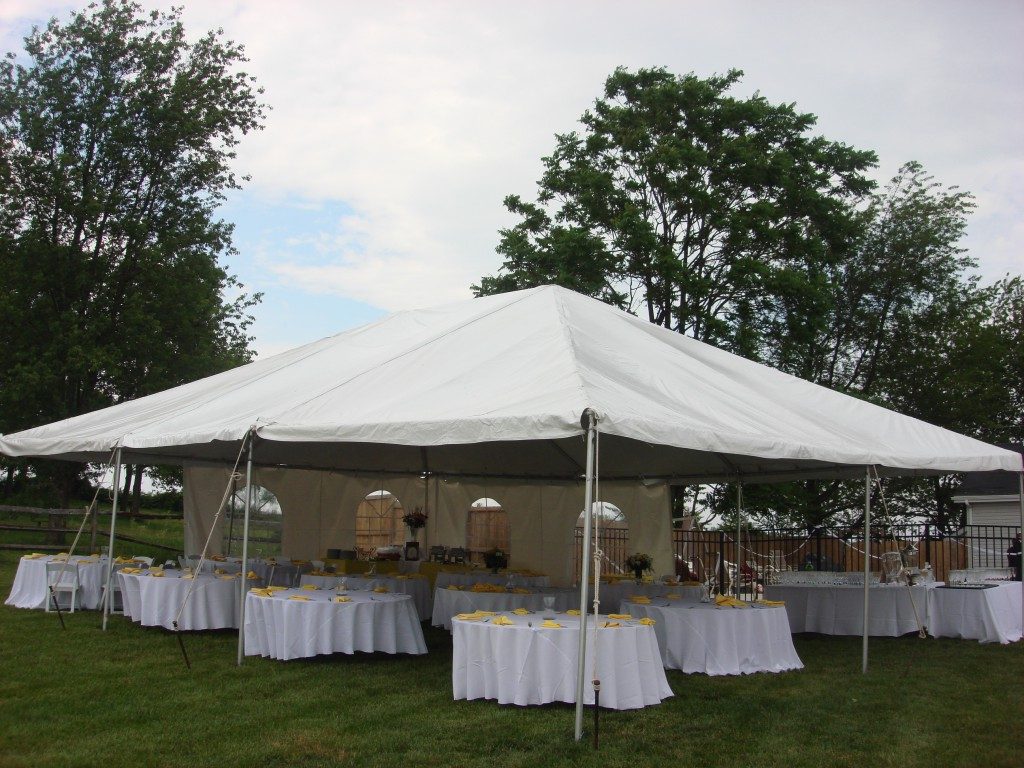 This frame tent has so much potential, but loses it's formal feel without the poles being covered.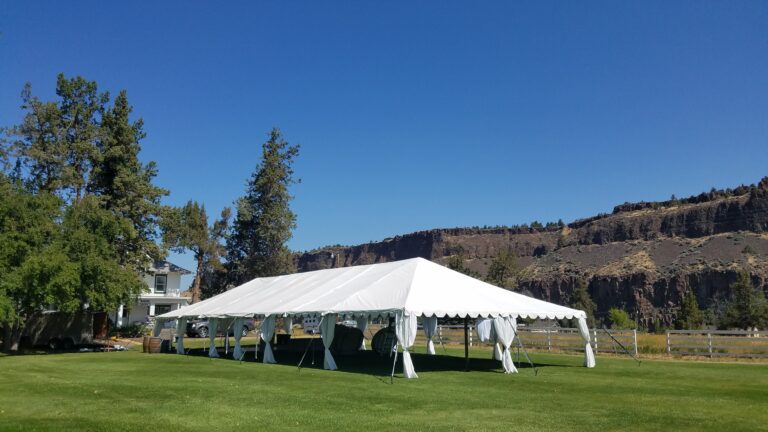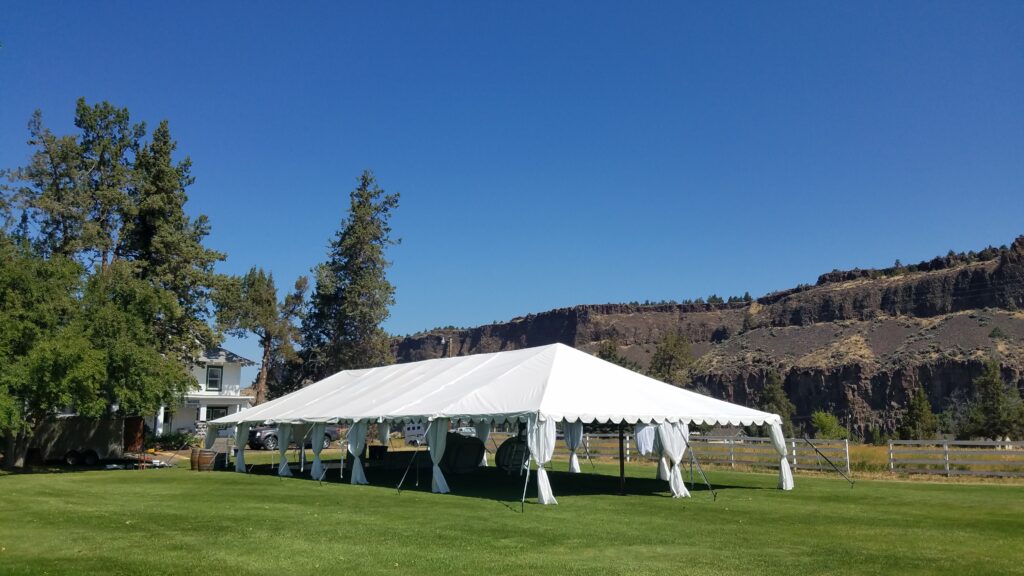 Tent leg drapes are clearly a must when planning any formal event, wedding, or gala. Review our Bend tent rentals page for pricing and tent options.
This 30X70 frame tent would lose it's elegance without the use of leg drapes. Inside a tent with walls, leg drapes soften the feel taking it from industrial to formal wedding.
---