Bend Tent Rentals | Canopy Rentals in Central Oregon
---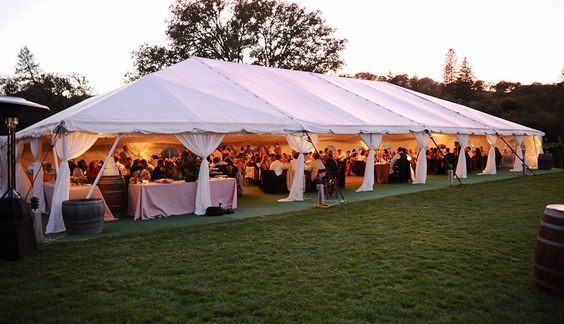 Bend Tent Rentals
Find Bend Oregon tent rentals for your next wedding or event with Bend Party Rentals. Tent rentals are great for weddings, anniversaries, birthdays, retirement parties, outdoor social events, corporate events and more. We offer tent rental delivery to Bend, Redmond, Sisters, Lapine, Madras, & Prineville. All rental pricing includes set-up and take-down. Pricing of tent rentals and canopies does not include sidewalls, windows, water barrels, and/or fire equipment.
---
Protection in the High Desert
Bend Oregon tent rentals are a great choice whether you are trying to stay out of the elements or simply love the look . They enhance any event. Our tents are available in most sizes and we can even create tent layout schematics for you to use for wedding or event planning.
Visit our event planning tools to learn about choosing the correct sizing and configuration.


---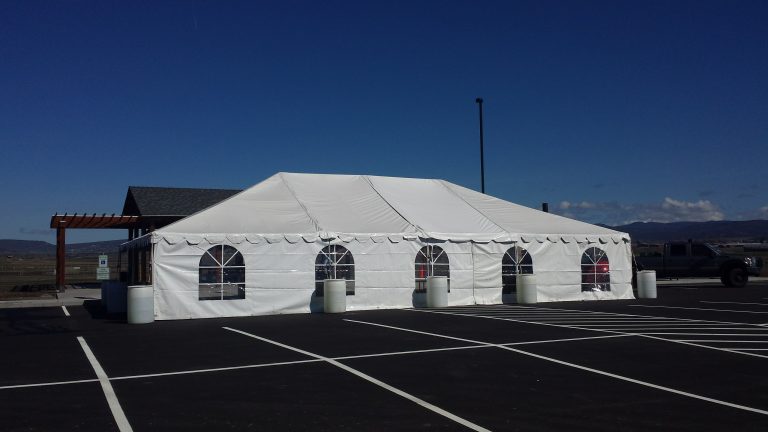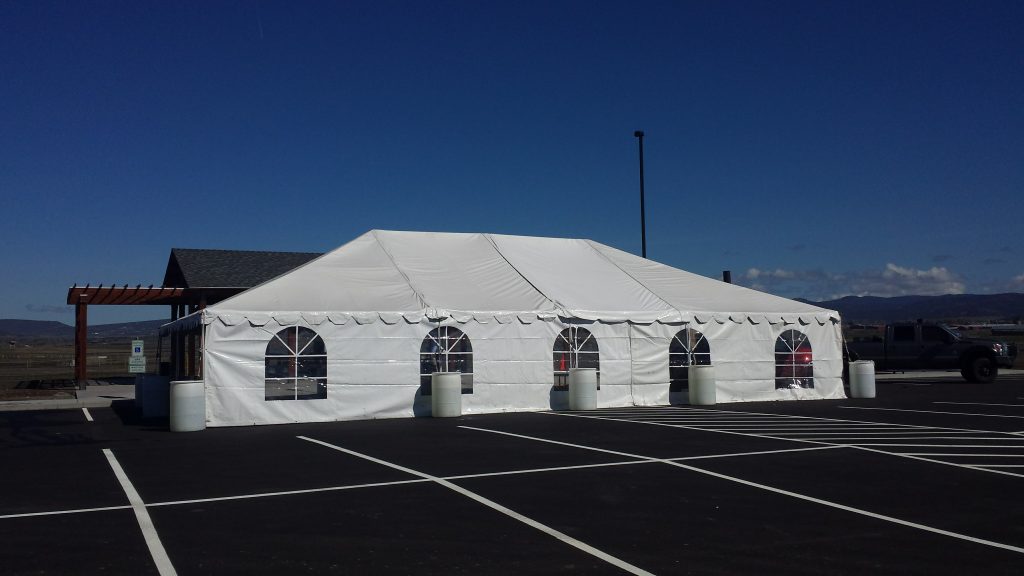 Water Ballasts for Asphalt
Tents can be used in parking lots where water barrels are required. Water barrels can be rented to secure tent rentals if stakes cannot be used. Water barrels are an additional cost to tent rental fees.
Cathedral windowed sidewalls can be rented to block out wind and help retain heat. Bend tent rentals can come in sizes from a 10X20 to a 50X200.
Frame Tents & Canopies
A frame tent can be seen in the picture to the right. Frame tents do no have poles in the center of the tent and are an economical choice when compared to Keder Tent Rentals. They come in sizes ranging from a 10X10 – 40X120.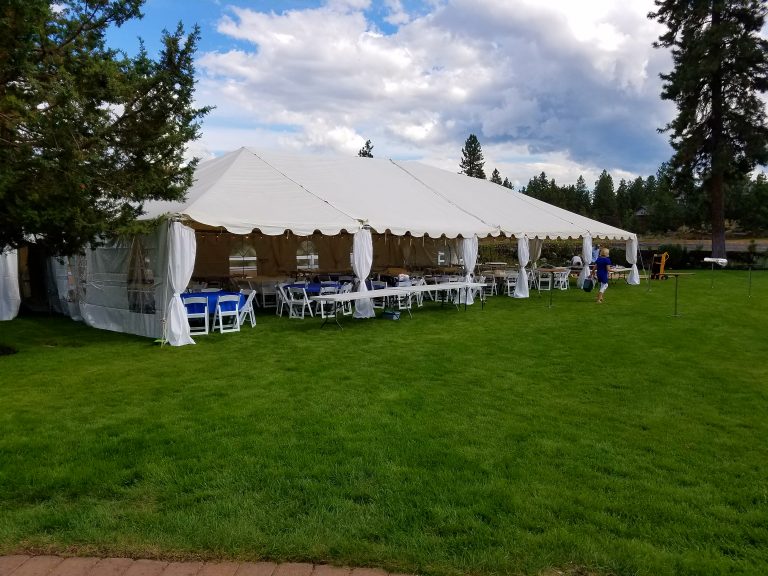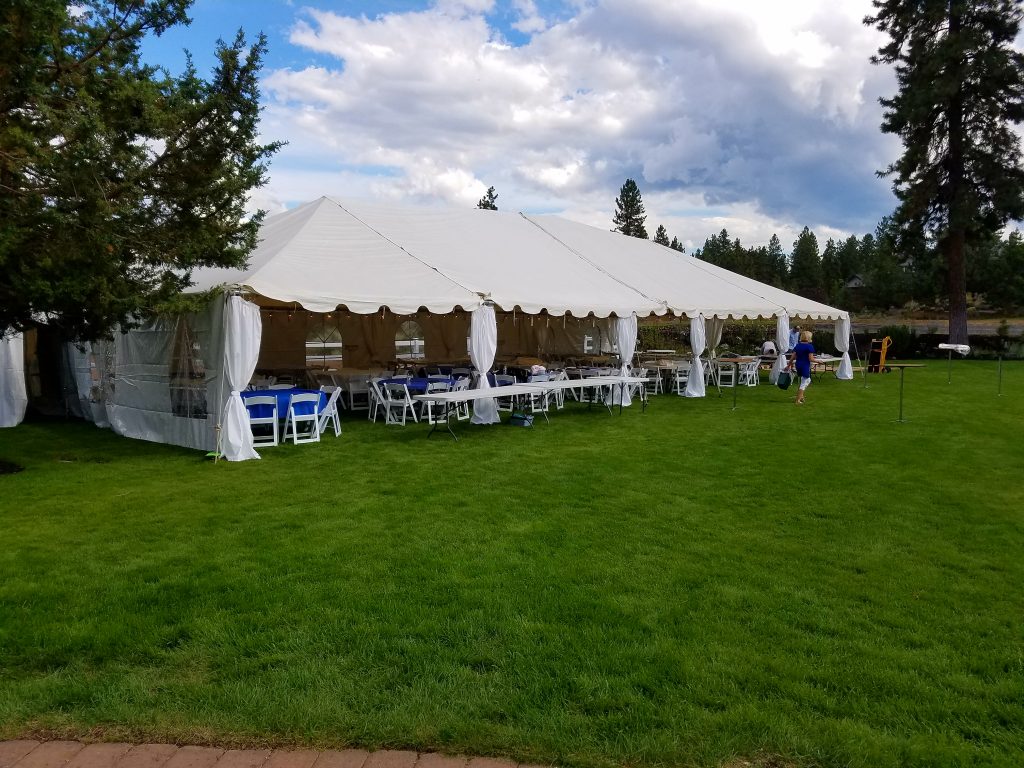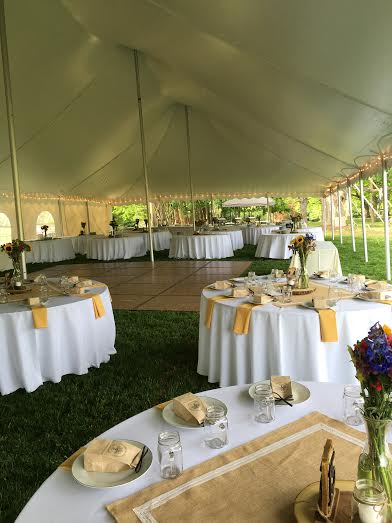 Pole Tents & Canopies
Pole Tent Rentals are an option for tents larger than 40 width or length. Pole Tent Rentals do have poles in the center.
Pole tents must be staked into the ground. Water ballasts are not an option.
Pole Tent rentals are available in sizes that are 40 feet and 60 feet wide. Some common sizes are 40X80, 40X120, and a 60X120.
---
Keder Tents
Premium Keder Tent Rentals are also available for extra large events. They offer clean lines and a minimalist feel with tight, fitted tent tops. There are no poles in the center of Keder Tents, which make them an excellent choice for any event with a tent larger than 30 feet in width.
Clear Top Tenting is another option. A single section of clear top tenting can be added to a Premium Keder Tent as way to incorporate the evening stars into your wedding.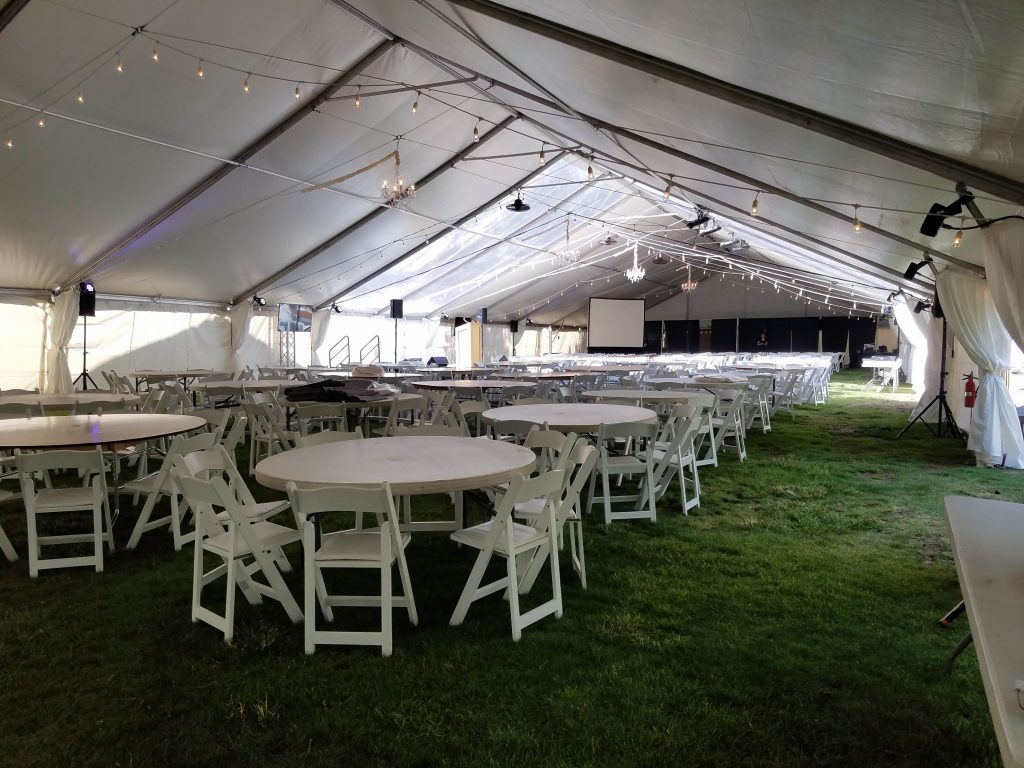 ---
Tent Accessories
Tent Leg Drapes are a beautiful way to discretely cover tent leg poles. Pricing includes installation and removal.
Tent Lighting & Tent Heating are very important for any event, so please be sure to review your options.
Tent Walls will also need to be ordered if you want the tent to be enclosed. Tent walls come in solid, windowed, or clear options.
---