Skyliner Lodge is a lovely venue and offers rustic charm for any Bend, Oregon wedding. We had the opportunity to take part in providing rentals last weekend for a June wedding for 120 people.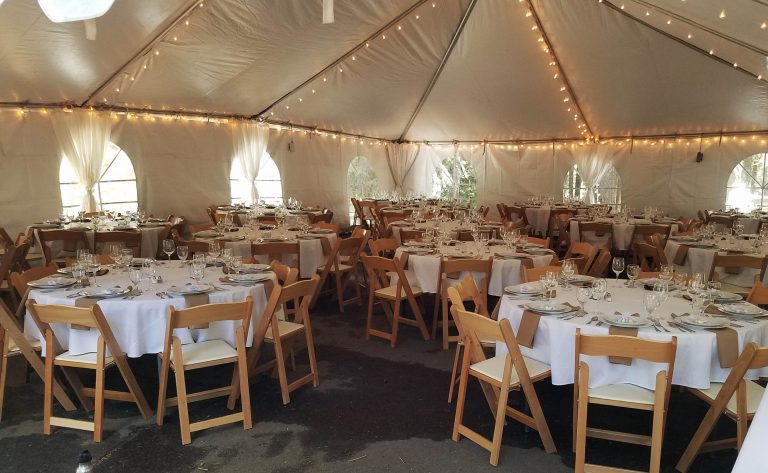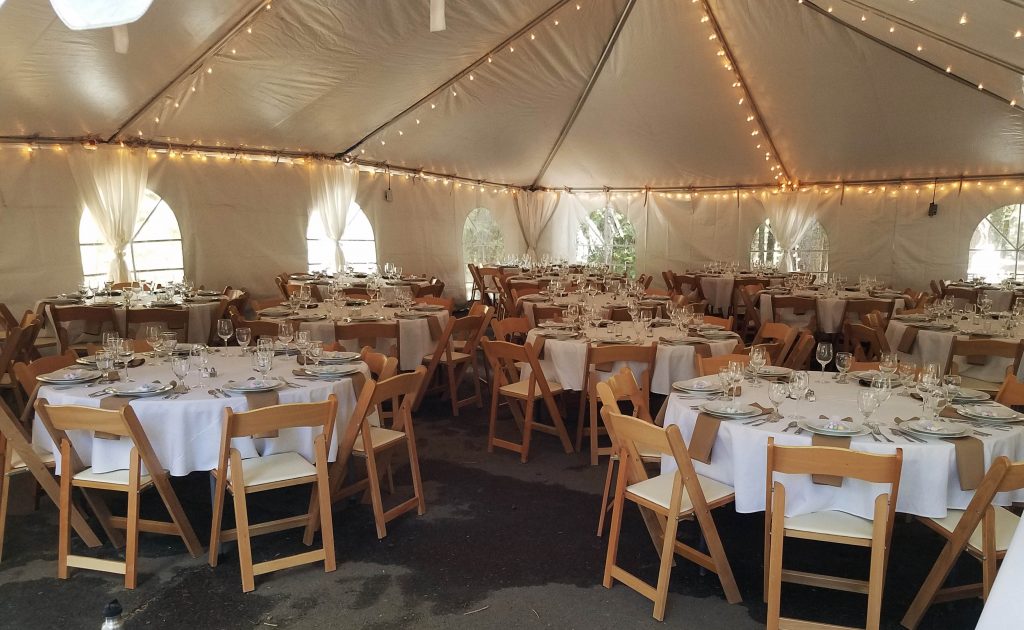 The tent was positioned over the basketball court and wonderful flow with a fun, chic beverage tent across from it.  Originally, we planned on having leg drapes on the tent and no walls for an airy, trendy feel. However, the weather turned and with temperatures dipping, we added walls to he tent to help retain heat. We also added tent heaters and patio heaters for the beverage area. The metal poles inside the tent were still softened with beautiful leg drapes, while the exterior walls provided shelter from the cool breeze.
We provided our natural wood chairs with pad, sandalwood napkins on white linens.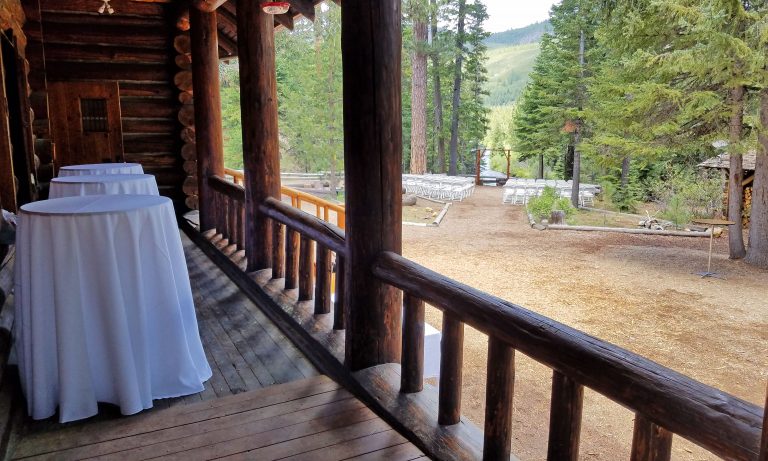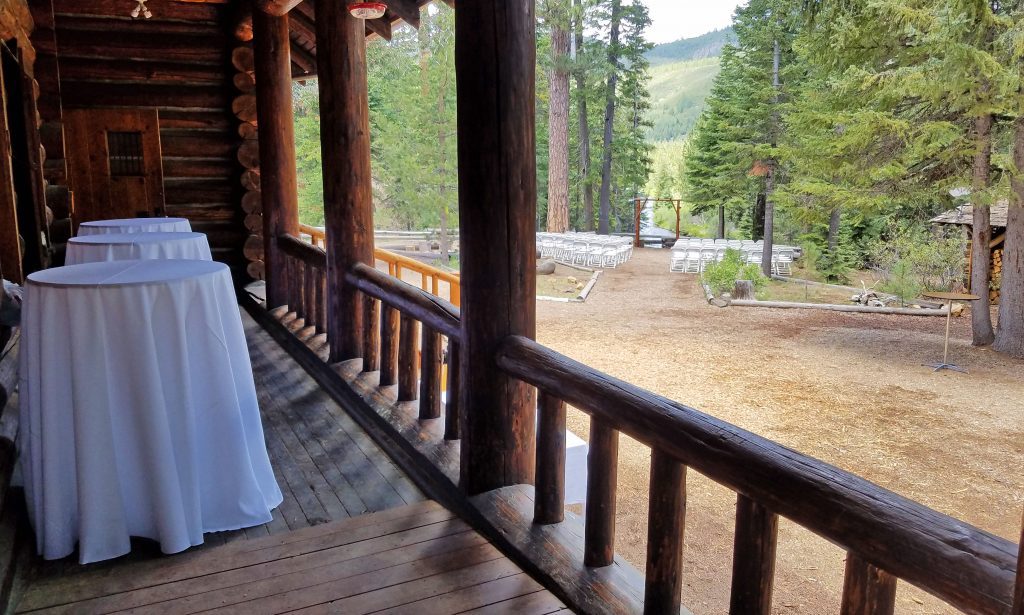 We installed the rentals on a Friday afternoon and Victoria lead her crew with day-of site setup.  They set all the tables, folded napkins, set dinnerware out, set the beverage tent up, and made sure the wedding had good flow before leaving to let the party begin.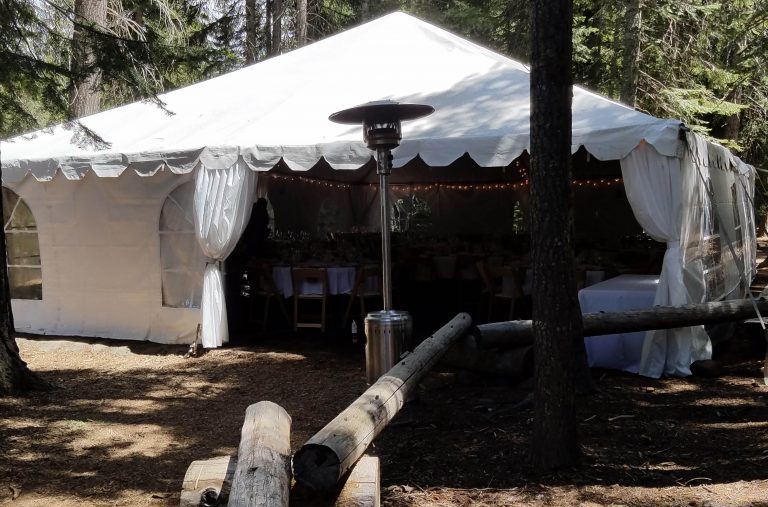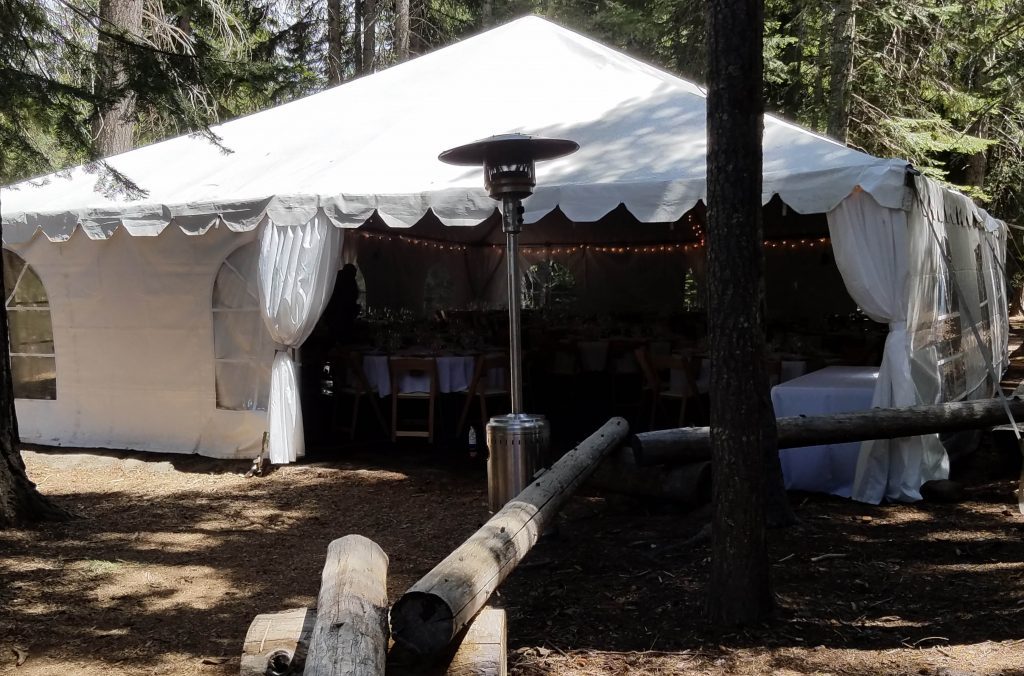 Outside temperatures didn't matter with tent heaters inside and patio heaters scattered around for mingling.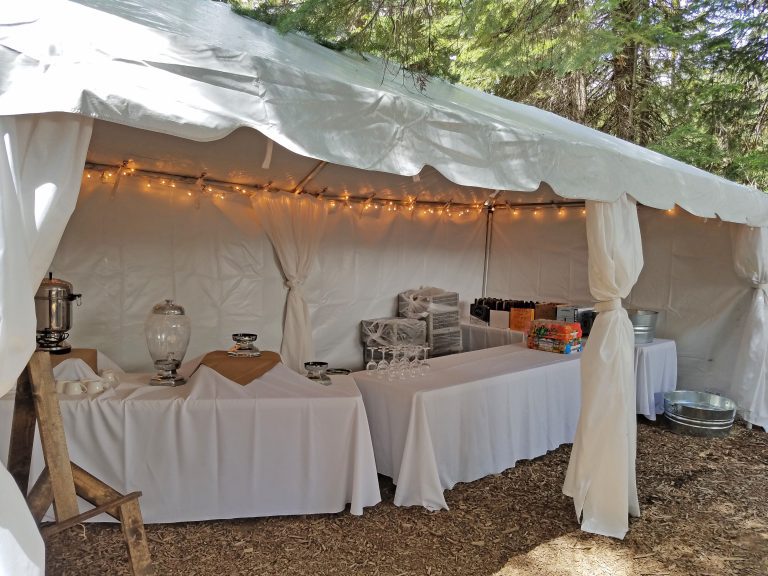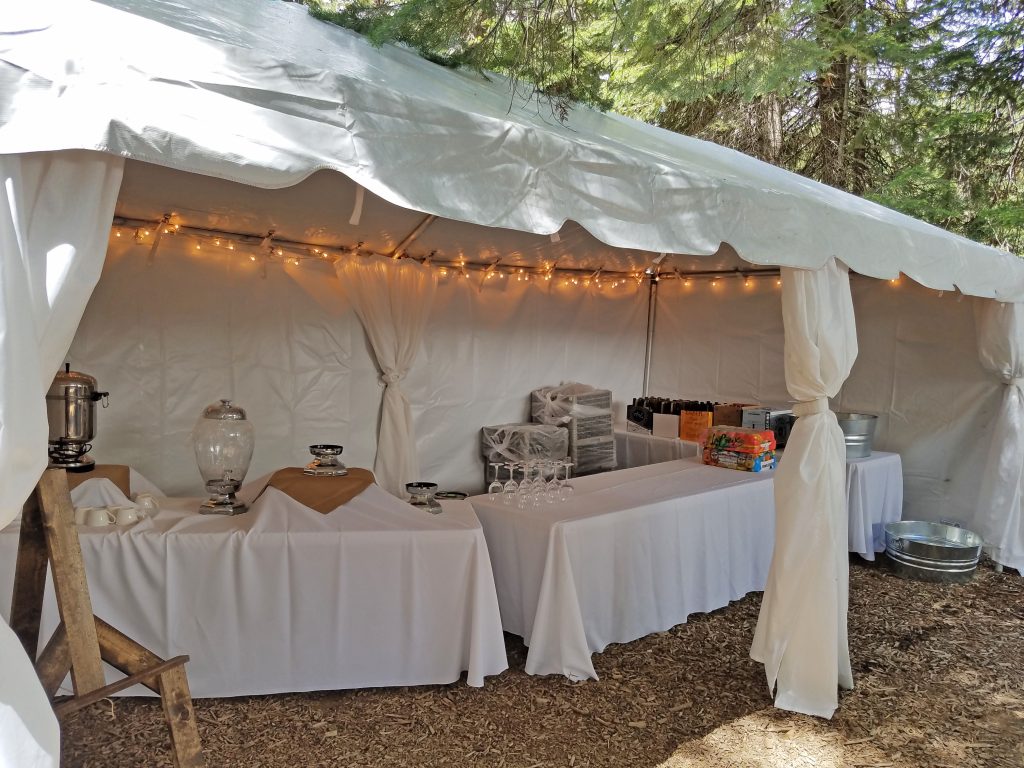 A beverage tent was a must at the lodge. Not only does it add to the fun, but there just isn't enough room under the tent for everything. It creates good flow and a fun feel.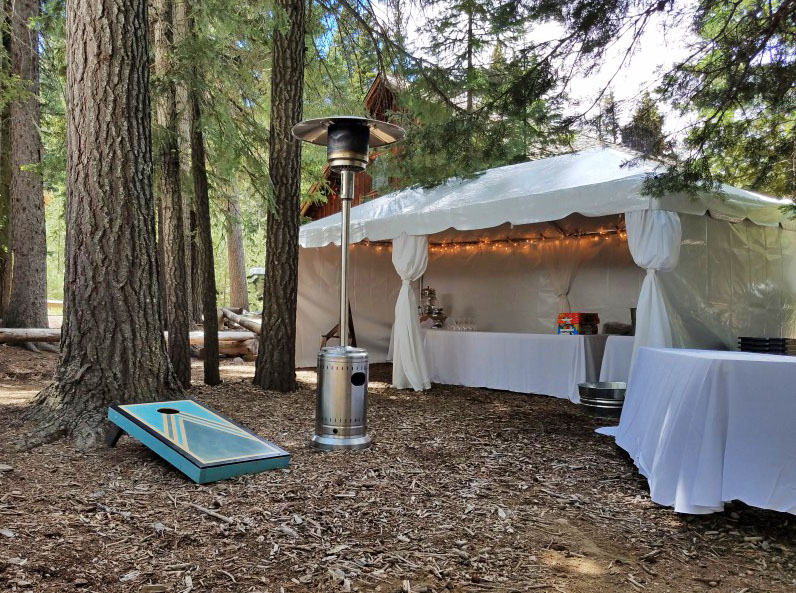 A game of cornhole was nearby with a patio heater and guests could choose their drinks from a rustic window pane chalkboard sign.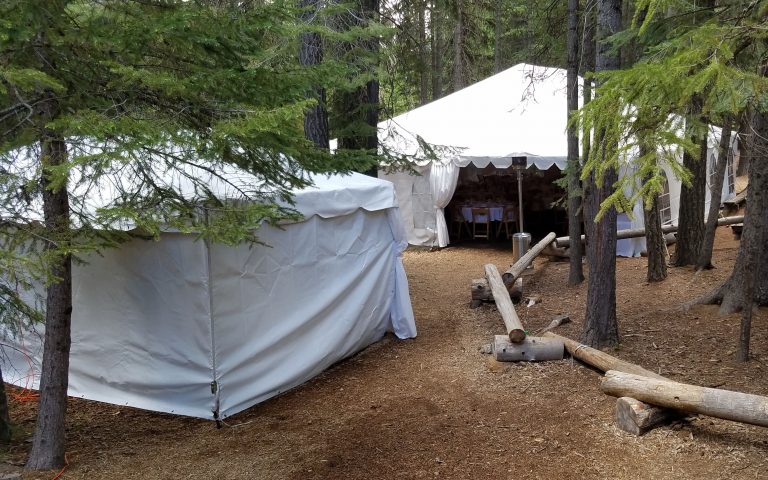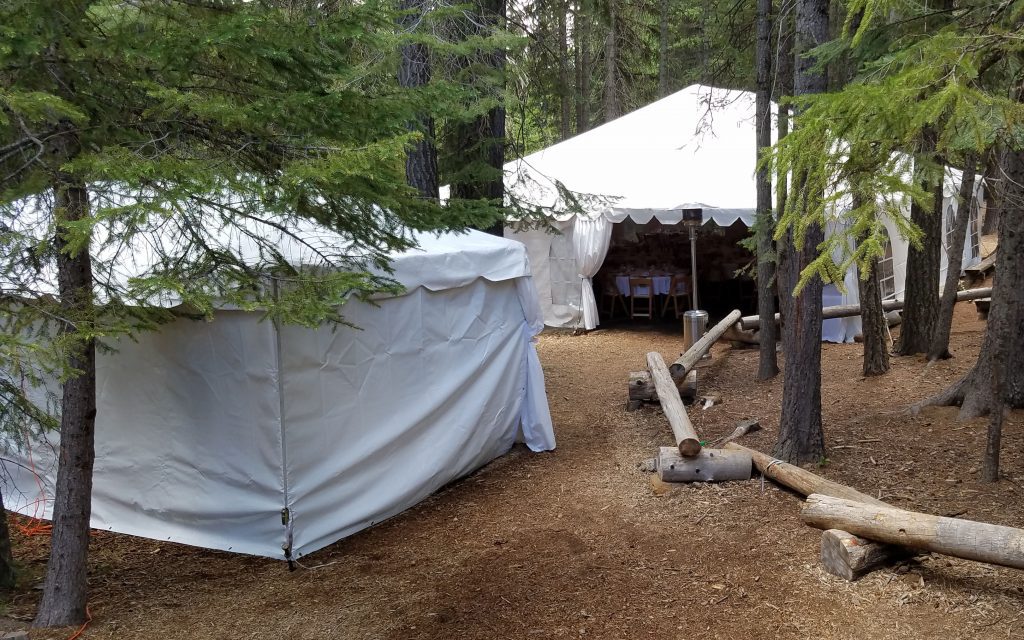 The wedding turned out fabulously and the bride and bride's mother were very pleased. The bride and her family were a lovely, easy going people and we all were fortunate to work with them.