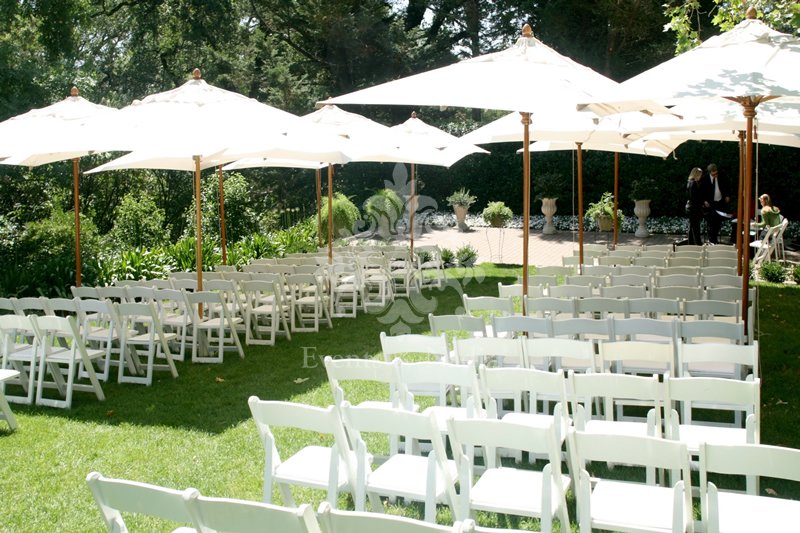 Have you ever been to a wedding ceremony and come home with a sunburn? If so, I suggest you consider offering your guests stylish market umbrellas for shade from the hot summer sun. You can thoughtfully stagger them throughout the ceremony, which will send a compassionate vibe . Market umbrellas with a natural top and wood pole bring refuge to your ceremony in a sheek way.
Central Oregon weddings have extreme weather, we are known for it, and as such I always suggest that my brides plan for it. So much planning goes towards making your wedding day perfect, don't let the weather ruin it. Market Umbrellas are one way to shelter guests from extreme weather during your ceremony.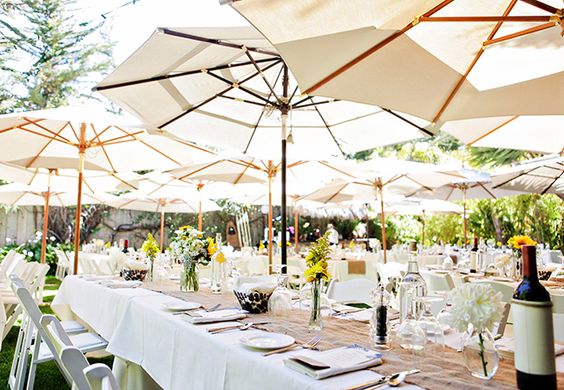 Umbrellas are also a nice touch if you are planning a brunch or if you do not have enough space for a tent.
As always, I still suggest a large canopy tent over your wedding reception. Every year I experience brides calling because thunderstorms are expected or extreme heat, it's best to prepare so you are not left scrambling last minute.
Stylish and thoughtful, umbrella rentals are a sleek way to add compassion and class to your wedding ceremony.