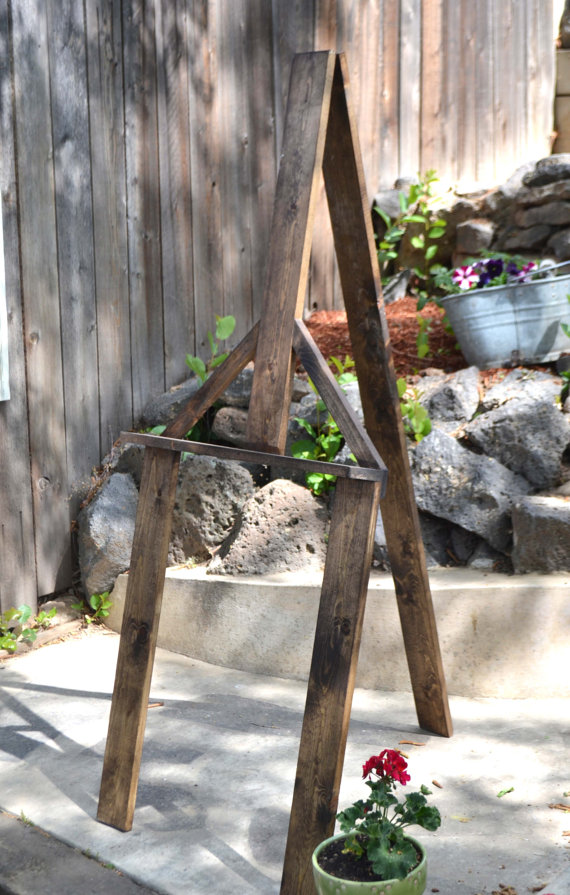 Wedding Welcome Sign | Bend Oregon Easel Rental
A "Welcome to Our Wedding" sign showcased on a rustic, handmade easel is a great way to set the mood for your big day. Most 2018 weddings feature some kind of welcome sign whether it be an old window with chalk, a rustic double sided hand made chalkboard sign, a decadent frame with chalk, or a rustic wood board made custom.
If you opt to feature a rustic window with chalk calligraphy or a custom made wood sign, I highly recommend our handmade rustic easel showcased above. This is the grand entrance to your wedding and the sign needs to be held by a strong, beautiful easel not some flimsy, cheap looking easel that appears like it can blow over with any small gust of wind.
This stylish, handmade easel is the perfect touch for your grand entry. It is stained in walnut and made to last. It's timeless appearance will coincide perfectly with your posh wedding sign.