We love weddings and took pride in providing beautiful Bend Oregon wedding rentals for this 600 person wedding in Bend, Oregon.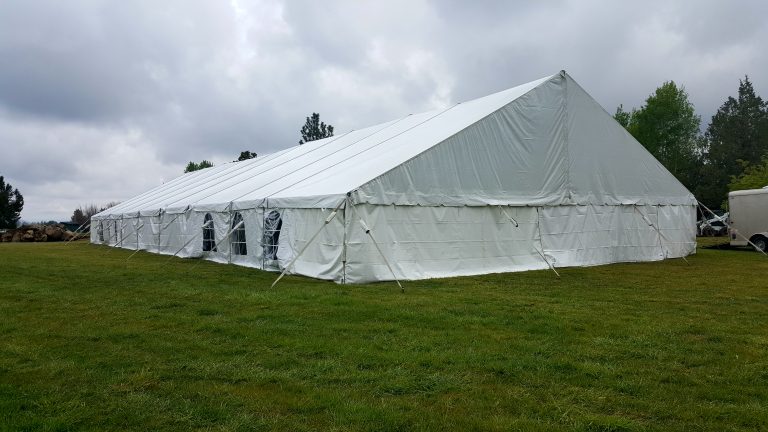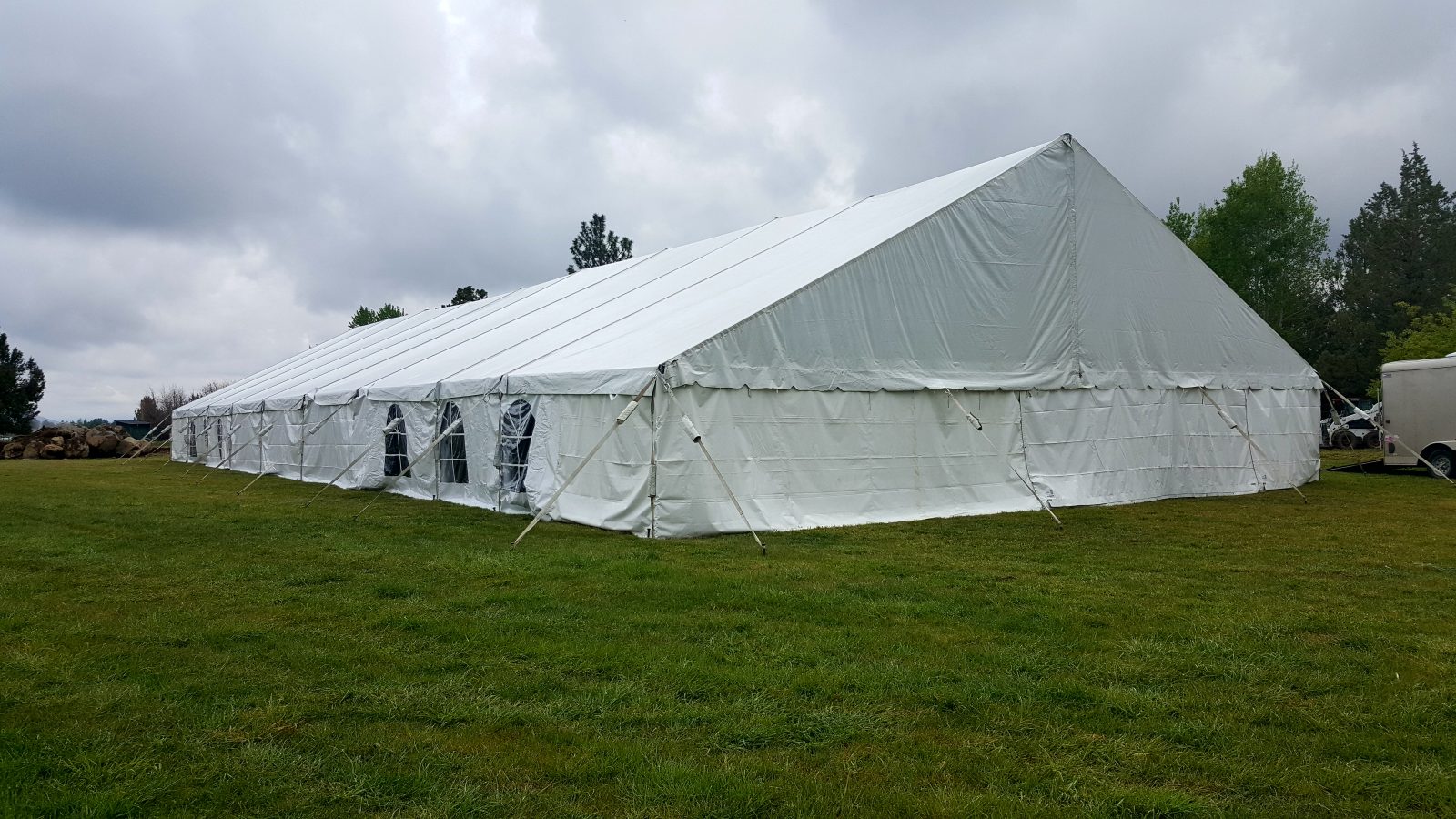 The bride wanted to convey elegance and she started by choosing a stylish 50X130 Keder Tent. This tent was an excellent choice as it DID NOT have ugly tent poles in the center, which is most common for a tent this size. She also added some of our beautiful Cathedral windowed sidewalls to allow natural light in.
The bride chose tent leg drapes to cover the tent leg poles on the tent. Tent leg drapes really take tents from an industrial feel to a classy, wedding feel. I highly recommend them on any wedding tent rental.
Chandeliers are another beautiful chose and they added so much elegance and ambiance to this wedding. The bride's husband was in a band and so they showcased his band behind the head table in the center of the tent with a 24X24 dance floor in front of both. This really added to the party and made me want to dance!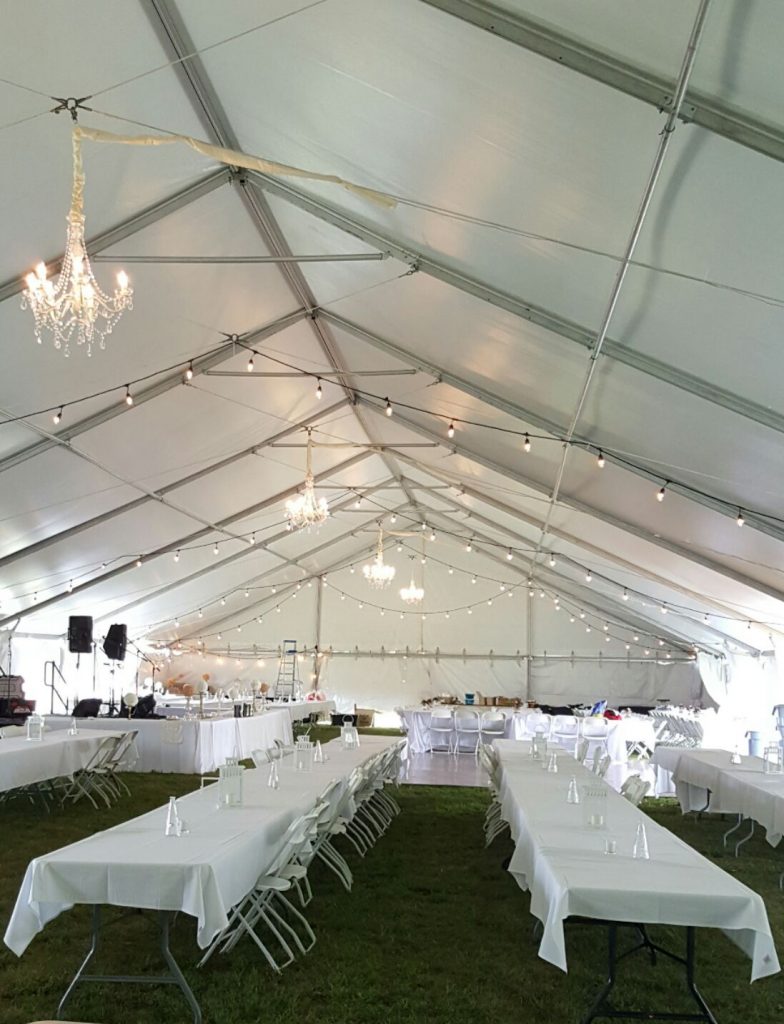 Our glass & silver Godlinger beverage dispensers were carefully showcased in the buffet lines along with elegant decor.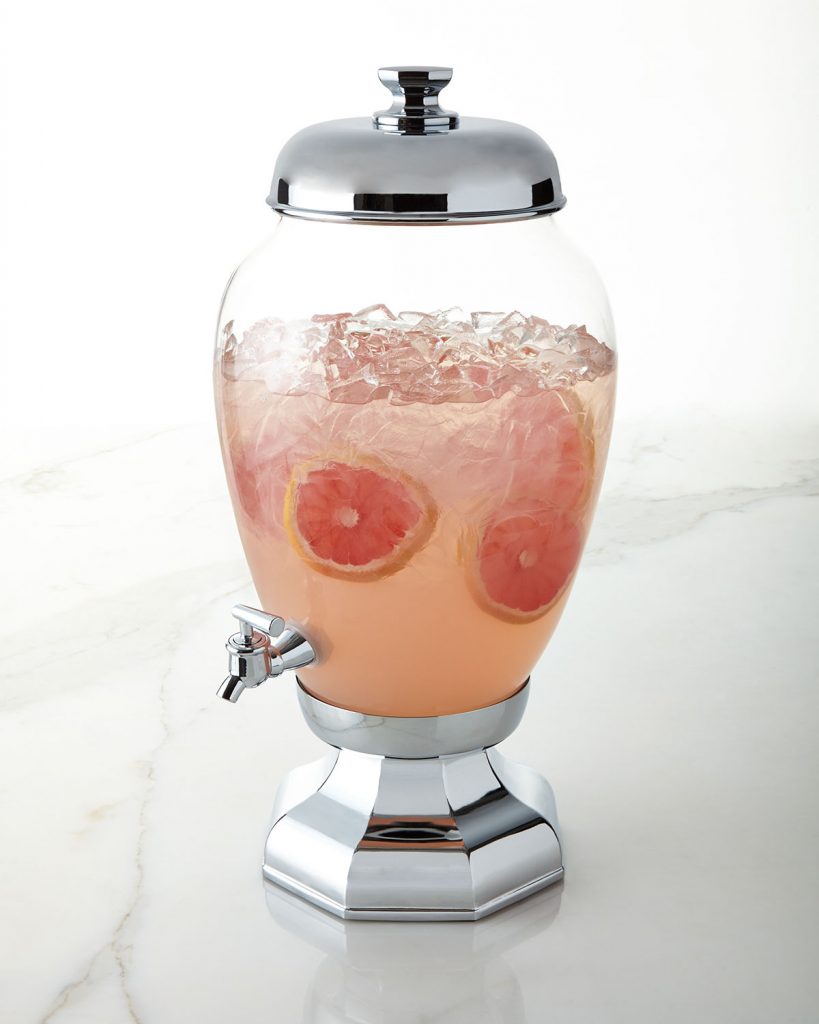 The bride also purchased live trees, which she positioned at the tent entrance and other various locations to bring a flare of nature in. Having trees near the entrance was a wonderful idea.
Standard length linens were provided for the tables and the bride chose these over floor length linens for economical reasons. 8 ft table rentals and white folding chairs were used for guest seating.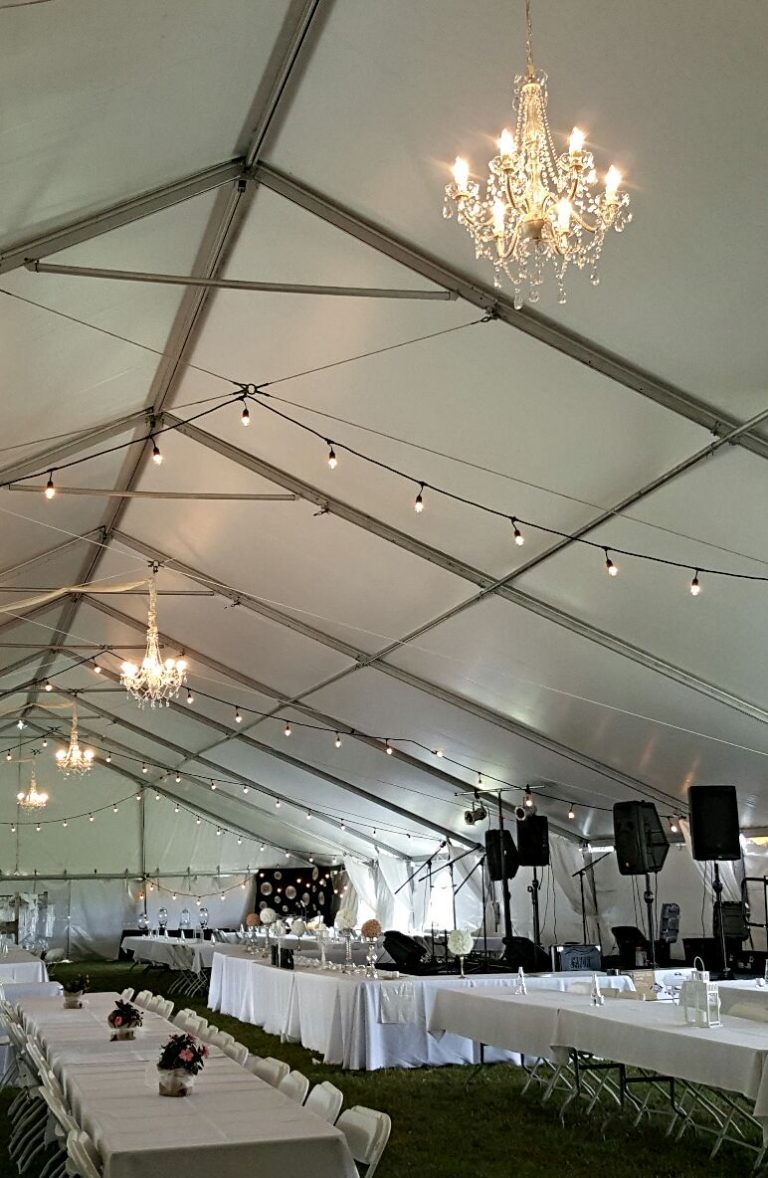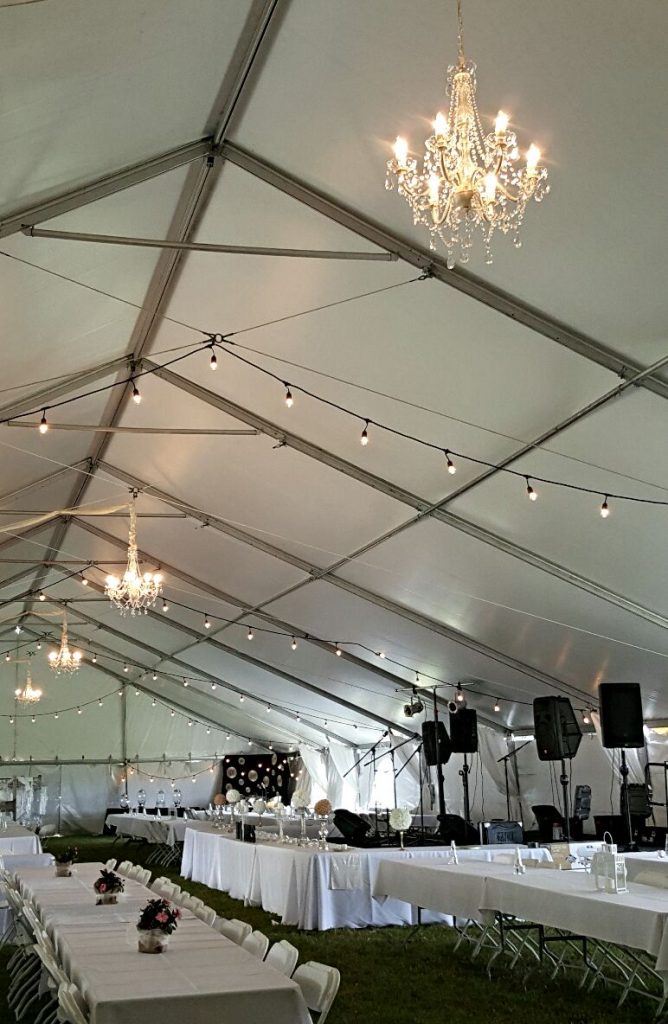 Floral decor was tastefully added and the bride maintained an elegant, yet simplistic feel throughout. We enjoyed providing Bend Oregon wedding rentals and working with the bride to design a wedding specific to her. We created a tent diagram with table and chair placement, dance floor placement, and staging placement. Bend Oregon weddings are beautiful and we love being a part of them!